January Meetup: Tips for Teachers - From a Parent Perspective
LIVE on January 5, 2021 from 7:00-8:15pm CST
The professional/parent relationship is critical to the success of a student receiving special education services. This presentation will include information about the Hands & Voices Advocacy Support & Training (ASTra) Program which has now trained parents and professions in 19 states in the US with 3 more states scheduled for early 2021. Hands & Voices promotes collaboration between schools and families and a starting place for this is that both parents and professionals have access to the same information. Reflect on your current practice of collaboration with parents and learn tips for coproduction in the development and implementation of education plans for a student who is deaf or hard of hearing.
(Approximately 75 minutes)
Target Audience: Teachers of the Deaf, Administrators, and related service personnel
Participants will:
be able to describe the Hands & Voices ASTra program

learn educational advocacy resources and tools Hands & Voices recommends to parents

analyze their current level of coproduction with families

explore methods for engaging and supporting families in their child's education plan development and implementation

identify two-three strategies that you will commit to trying in the next 30 days with the families you serve
Presenter: Lisa Kovacs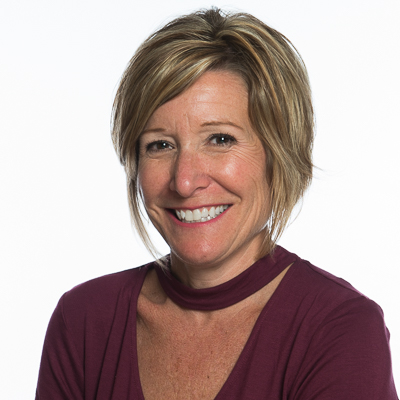 Lisa Kovacs is the Director of Programs for Hands & Voices Headquarters and the Director of the Family Leadership in Language and Learning (FL3) Center. She and her husband Brian have four young adult children including her son who is hard of hearing/deaf. Lisa received the 2019 Antonio Brancia Maxon Award for EHDI Excellence. Her professional interest includes Parent Advocacy; Implementation of parent participation and engagement in systems building; Parent to Parent support; Deaf Education Reform; IDEA, ESSA, Part C and Part B Training to Parents, and Parent Leadership Training and Development.